Changing careers with Royal College
When you're doing your research around course providers and what's involved in starting a career in aged care, it's important to get firsthand guidance from those who have been there. That's why we got in touch with Royal College learner Helene Fletcher. Helene was kind enough to lend us some of her time to chat about her experience studying aged care with Royal College.
Helene started her Certificate III in Individual Support last October. She is currently awaiting her placement and first aid course to be fully equipped to make a difference in the aged care sector.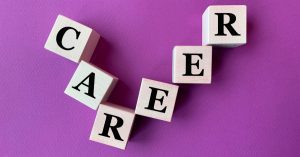 Changing careers: from early childhood to aged care
The average person changes their career path up to five times in their lifetime, and for Helene the time had come to make a switch. She had a long career working in early childhood education before deciding it was time for a career change. Having worked in early learning environments around children since the age of 18, Helene found that the experience of watching her parents and relatives grow older changed her perspective on life.
"Seeing my parents age, I started to see the world differently and realised how important it is for elderly people to have someone who can genuinely provide care and support to them", she explained.
An online search for aged care courses lead Helene to enquire about getting enrolled with Royal College. She also checked in with some nurses she knows in her local community who gave her the reassurance on Royal College that she needed to go ahead and enrol to start a new chapter in aged care.
Learning your way
Everyone has their own circumstances and commitments, so at Royal College we take a flexible distance learning approach to aged care courses. This is to enable our learners to incorporate their coursework into their lives. For Helene, treating her course like a job enabled her to work quickly and effectively through her studies.
From the time she commenced her course, she has gone from knowing very little about the aged care sector to developing a high level of knowledge and understanding of this important sector and the role of a carer for ageing Australians.
While learners don't attend physical classes or head on campus, each Royal College learner is matched with a dedicated and experienced aged care trainer. The trainer's role is to offer guidance and support throughout the course journey so that you don't feel you are doing it alone.
Trainers connect with learners via in person catch ups, phone calls, video calls and email — whichever communication style best suits your needs. Helene found that her trainer encouraged her to self-assess and ensure she was reaching her full potential when it came to assessments.
When considering undertaking an aged care course, Helene recommends assessing the way you learn best and finding a course provider who meets your needs. This might be looking at workplace training or seeking plenty of support, or exploring the flexibility of distance learning. Knowing your own learning style and life commitments can help you to make the right choice of training organisation to get the most from your aged care course.
Taking on challenges and applying new skills
Moving from a career where she was quite accomplished to returning to study in a sector that was new proved a challenge at times, but Helene took it on and succeeded.
"I had to recognise which skills I had from my child care career were transferable and that maybe not all of them were, or that I had to use my skills in new ways for aged care", Helene reflected.
With her practical placement coming up, Helene is excited to be putting her learning into practice with an upcoming simulation day followed by the commencement of her placement. A simulation day provides a time where learners can get hands-on with the physical elements of aged care work such as making beds and using hoists and other equipment in a simulated environment. This happens prior to commencing practical placement to give learners the preparation needed to head into placement confident in your abilities.
A rewarding future in aged care
As for what the future holds for her in aged care, Helene is keen to have a positive impact on the lives of elderly people who would like to be supported in continuing to live at home.
"I think in home care is where I'd like to focus my career. Supporting people to stay independent and have companionship is just so important."
For those researching aged care careers, Helene advises that you go into aged care for the right reasons — that is, looking to help others, not just for a job.
"They're real people and it's not always an easy job. If you're a caring and compassionate person with a lot of patience who wants elderly people to have dignity as they age, then an aged care role could be great for you."