A study journey with support
If you have been exploring the prospect of commencing or progressing a career in aged care, you might already realise that there are many reasons to work in aged care. More than just a job, working in aged care is an opportunity to engage in fulfilling work, make a meaningful contribution to society, cultivate valuable skills, and foster rewarding relationships.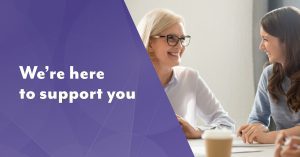 Like many sectors, aged care is not without its challenges, but with the right training organisation you can rest assured that you'll be supported throughout your entire learning experience, from relevant and up to date training and advice, to practical placement and beyond.
At Royal College
Dedicated to learner success
Invested in your personal development, education and wellbeing
Achieving consistently high results in national surveys
Constantly improving our online and distance learning modes
Creating community in both education and aged care
Why choose Royal College?
Creating strong links between education and aged care. We strive to provide the best possible training so that you'll be able to enter the sector with everything you need. Choosing Royal College is not just choosing a quality education provider – it's joining a community of like-minded individuals who share a common goal.
We offer a range of online and in-person delivery modes as well as support at all stages of your learning experience. Gaining meaningful outcomes for learners is a priority. In a recent survey conducted by the National Centre for Vocational Education Research (NCVER), 96.4% of Royal College learners were employed or enrolled in further study after training with us. Whether it's upskilling in or entering aged care, where your studies take you really matters.
Our approach to learning
Our number one priority is you. We're dedicated to supporting your learning and wellbeing, and believe that success comes from finding a work/life/study balance which suits your individual needs.
There are a range of reasons to choose Royal College as your training provider:
Learner inductions
Dedicated trainer support
Learner success team
Practical placement + coordinator
Workplace training
Distance training
Human-centred learning
In every aspect of our relationship with learners, Royal College is here to support your aged care journey. Whether you're just starting out, or looking to upskill and improve your employment options, we've got you covered. Read on to discover how our approach can support you in achieving your goals.
Learner inductions
When you commence study with us, we'll invite you to attend a one-hour induction session which covers everything you need to know. This session is a great opportunity to familiarise yourself with how it all works, such as:
Teaching and learning methods
Kinds of assessment and what is expected of you
Requirements for practical placement hours
Our learning community hubs
The online portal if you're an online learner
Being open and inquisitive is a positive trait in aged care workers, and the induction session is a great time to ask questions. Remember, there's no such thing as a wrong question, so ask away!
Dedicated trainer support
Getting the right training and support is integral to becoming the best aged care worker you can be. Our trainers have real-life experience and can support your learning by providing meaningful insights gleaned from working in aged care. They know what challenges you might face and the best ways to overcome them, and they know how rewarding this can be.
The goal for trainers is to support you to thrive. Working closely with a trainer means that your learning experience will be tailored to your needs. What's more, the relationship between you and your trainer will lay a strong foundation for future professional relationships.
Learner Success Team
The Learner Success Team is here to help you get the most out of your learning experience. Talking to a member of the team is a chance for you to discuss your progress, any needs you have or challenges you might be facing.
Types of support we can help with are:
Language support if English is not your first language
Study tips for success
Advice on how to maximise your learning potential
Literacy and numeracy support
Help with your resume
We're here to help you identify issues as they arise and find solutions together.
Practical placement support
Practical placement components are built-in to our courses to ensure that every learner is able to gain experience that is vital to their success and confidence in aged care. They're also a great opportunity to put what you've learned into practice. Some learners even find employment through their placements.
We organise our practical placements in blocks throughout the course, so you can apply your knowledge and skills as you learn them. This is an important learning stage, so in addition to having regular contact with your trainer, we also assign Practical Placement Coordinators to help you to succeed.
You'll also be able to join a pre-placement live information session which goes through everything you can expect from your first placement. We want you to feel confident and assured as you enter this exciting new stage of learning.
As one of our coordinators says:
"I know a lot of learners are nervous when they first start their placement, but by the end of it we see them grow in confidence and gain a deeper understanding of what their role in aged care really is.' – Michelle Gleeson, Practical Placement Coordinator
With plenty of their own experience working in aged care, our coordinators know the ins-and-outs of the industry and the challenges learners might face. Coordinators can answer your questions, talk through new thoughts and experiences as you acquire them, and help find a placement in which you can thrive.
Workplace training
Workplace training enables you to work and study at the same time. You might already be working in aged care and looking to upskill, or you might be thinking about how to progress your career. To help optimise your training, our experienced trainers will check in with you along the way.
Some of the benefits of workplace training include:
Earn while you learn
Apply skills in real time
Trainer support, including coaching and workplace visits
Working hours are logged as placement hours
Distance training
Finding a work/life/study balance which suits you is essential to learning well. We understand that everyone's needs are different, and choosing a distance delivery mode means you get to choose when and how you learn.
Since the onset of the pandemic we've put a lot of thought into enhancing our distance learning experience. Choosing a distance learning delivery mode means you can study in your own time. Better yet, you can study at the best time for you.
It also means that you're maximising your training outcomes by doing it your way. This might mean getting stuck into your coursework in the evenings at the local library, or perhaps you work best first thing in the morning in your home study area. Either way, aged care training that offers flexibility and distance training can help you create a study approach that suits.
There are many options to optimise your learning. It's all about finding what's right for you.
Human-centred Learning
We believe that learning should be human-centred. This means we value a style of education which sees an important crossover between education and life. We want you to be able to flourish academically as well as professionally, and to feel like you're making a meaningful contribution to society. Human-centred learning means you'll learn in ways that are not just focused on academic results.
A human-centred approach sees a person's value in holistic terms, supports wellbeing, and cultivates a range of essential qualities which can enrich both life and learning.
Some of these qualities are:
Compassion
Care
Curiosity
Responsibility
Relationships
Empathy
Respect
As you might have guessed, these are also qualities which go a long way in aged care!
Take it from your peers
At the end of the day, it's the learners who can tell us the most about what it's like to study with Royal College. Here's what some of them had to say:
"I found the support through Royal College has been amazing. There's never been an issue with getting a hold of someone when I need them," Jeannie, Certificate IV Leisure and Health.

"With Royal College, my trainer is amazing. She pushes me to make sure I get everything in on time. She's just a great help and I learn so much from her." – Zacchary, Certificate IV Leisure and Health.
Get in touch to commence a supported and valuable learning experience with us today.