Currently our enrolment intake is closed. If you are seeking to study in the aged care sector, we recommend visiting the Queensland Skills Gateway website.
Our blended-model improves learner outcomes and helps to create a quality, engaged workforce.
Designed for those in health and direct care roles, our high-quality, workplace training is specialised to meet the growing demands and uphold quality standards which drive personalised care
This skill set develops the competencies needed in supporting clients to administer their medication. Throughout the course individuals will learn the the skills and knowledge to recognise and promote healthy functioning of the body and the roles and responsibilities in the support and administration of their clients' medications.
Interactive, online learning and hands-on workshop
Our blended-model program provides all the benefits of online learning so learners can study anywhere, anytime. Hands-on workshops are delivered by passionate, industry-experienced trainers to ensure your staff are equipped with the skills they need to provide a quality service.
Course code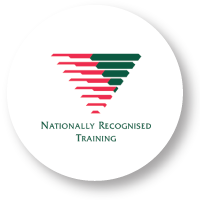 CHCSS00070
Delivery mode
Blended
(online, face-to-face & workplace observations)
Participants: 8 (minimum) – 16 (maximum)
Course duration
Total: 5-6 weeks
Online pre-learning: 8 hours
Face-to-face workshop: 1 day/6 hours
Practical application: 3 hours
Workplace observations: 1 hour
Nationally recognised
Yes
Fees (corporate rates for groups)
Group Rate $3,000 (groups of 8-16)
Up to 60% discount on individual prices.
Course Units
HLTAAP001 Recognise healthy body systems
HLTHPS006 Assist clients with medication
Core topics
The topics covered in this course include:
Functions of the 11 major body systems
Supporting the healthy functioning of the body systems
Your role and responsibilities in the support and administration of medication
The legal framework in the support and administration of medication
Medication terminology
The Seven Rights of Medication.
Entry requirements
This skill set is suitable for those who hold a Certificate III or higher level qualification relevant to direct client care or support and are currently employed in health and direct care role. 
The program is designed for people working in various care and support roles in the community services industry (particularly aged care and home and community care services) to ensure they are meeting the high standards of care necessary to their service.
Outcomes
The units covered provide credit towards a range of qualifications in the CHC Community Services Training Package or HLT Health Training Package at Certificate IV and Diploma level.