Advance an aged care career and get qualified to take on specialised tasks in residential, home or community-based care environments.
This qualification reflects the role of support workers who provide personalised care to clients. Students will work within defined organisation guidelines and maintain quality service delivery through the development, facilitation and review of individualised service planning and delivery.
Students may also be required to demonstrate leadership and have limited responsibility for the organisation and the quantity and quality of outputs of others.
This course is suited for individuals working in aged care who are ready for more responsibilities and want to take their career to the next level.
Get your career started today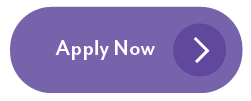 Qualification 

CHC43015 Certificate IV in Ageing Support
Course duration
14 months
Delivery mode 
Distance
Student cohort
Existing workers
Government funding & fees
Higher Level Skills Funding
Payment methods
Direct Debit, Credit Card, Catalyst Plus Interest-Free Student Loans
Course Units
CORE UNITS
CHCADV001 Facilitate the interests and rights of clients
CHCAGE001 Facilitate the empowerment of older people
CHCAGE003 Coordinate services for older people
CHCAGE004 Implement interventions with older people at risk
CHCAGE005 Provide support to people living with dementia
CHCCCS006 Facilitate individual service planning and delivery
CHCCCS011 Meet personal support needs
CHCCCS023 Support independence and wellbeing
CHCCCS025 Support relationships with carers and families
CHCDIV001 Work with diverse people
CHCLEG003 Manage legal and ethical compliance
CHCPAL001 Deliver care services using a palliative approach
CHCPRP001 Develop and maintain networks and collaborative partnerships
HLTAAP001 Recognise healthy body systems
HLTWHS002 Follow safe work practices for direct client care
ELECTIVE UNITS (SELECT 3)
BSBMGT401 Show leadership in the workplace
CHCCCS001 Address the needs of people with chronic disease
HLTHPS006 Assist clients with medications
BSBLDR402 Lead effective workplace relationships
HLTAID003 Provide First Aid
Entry requirements
To commence this program, your Language Literacy and Numeracy (LLN) skills must meet required standards for ACSF LEVEL 2.
You need to provide a current national Police Check or you must provide evidence that you have applied for a police check in your respective state as soon as possible.
 Students must be currently employed in a direct client care role
within the aged care industry
Training delivery
This course is delivered via correspondence over approximately a 12 month period to existing workers in the aged care industry.
This is a paper-based method where you can study from any location throughout Queensland. The learning material will be mailed out to you and you will be able to contact your trainer through email, phone or Skype.
Practical hours
A minimum of 120 working hours must be logged in a community care services organisation.
Fees and funding
| Full Fee | Student co-contribution fee (Non-Concession)* | Student co-contribution fee (Concession)* |
| --- | --- | --- |
| $4,995 | $59* | $20* |
* This training is delivered with Queensland government Funding.
Payment Plan
A payment plan allows you to pay a regular weekly amount prior to completion of your course
Concession
Students will be entitled to pay the concession cost if:
Students hold a Health or Pension Card
Students are the partner or dependant of the person who holds the Health or Pension concession card
Students are Aboriginal or Torres Strait Islander
Students with a disability
Subsidised training
Higher Level Skills Funding
The Queensland government will pay an amount towards the cost of this course for eligible students and the student will pay a subsidised cost – the cost above.
To be eligible for a subsidised training place students must meet the following criteria:
An Australian citizen

permanent resident
temporary resident with necessary visa and work permits on the pathway to permanent residency
New Zealand citizen permanently residing in Queensland

Over 15 years of age
Have left school
Must not hold a qualification at certificate IV level or higher in any discipline