The Advanced Diploma of Community Sector Management is a management level qualification designed for leaders in the health and community sectors.
This qualification is an alternate pathway designed to broaden the skills of the graduate across other sections of the health and community Services industry, whilst still having relevance to the Aged Care environment.
It will assist you in getting the best out of your team and will enhance your upper level management skills. Graduates are able to conduct themselves as managers in the Community Sector and Aged Care industry with a holistic approach that focuses on best practice.
Study via our online learning portal with dedicated trainer support through virtual campus!
Get your career started today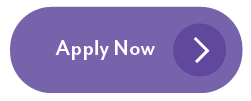 Qualification 

CHC62015 Advanced Diploma of Community Sector Management
Course duration
18 Months
Delivery mode
Virtual campus
Student cohort
Existing workers
Government funding & fees
Higher Level Skills Funding
Payment methods
Direct Debit, Credit Card, Catalyst Plus Interest-Free Student Loans
Course Units
CORE UNITS
BSBMGT608 Manage innovation and continuous improvement
BSBRSK501 Manage risk
CHCLEG003 Manage legal and ethical compliance
CHCMGT001 Develop, implement and review quality framework
CHCMGT003 Lead the work team
CHCDIV003 Manage and promote diversity
BSBINN601 Lead and manage organisational change
BSBFIM601 Manage finances
ELECTIVE UNITS
CHCPOL002 Develop and implement policy
CHCPRP003 Reflect on and improve own professional practice
CHCPRP004 Promote and represent the service
CHCCOM003 Develop workplace communication strategies
BSBHRM512 Develop and manage performance management processes
Entry Requirements
To commence this program, your Language Literacy and Numeracy (LLN) skills must meet required standards for ACSF LEVEL 3
 You will meet entry requirements for this course if you:

Are in a management role in the community sector such as; Facility Manager, Unit Manager, or a Service Supervisor within the Community Services environments.
Have a sound understanding of legislation, practices and standards within the Aged Care and Disability sectors and an understanding of the Aged Care Funding Instrument (ACFI).
Job Outcomes
Program area manager
Centre director
Coordinator (large organisation)
Community care manager
Community development manager
Community education manager
Project manager
Training delivery
Our virtual campus delivery allows you to study via our simple and intuitive online learning portal, where you can access your learning and assessment materials anywhere, anytime. Your dedicated trainer and assessor will be with you every step of the way to provide you with real time support and individualised feedback on your assessments. Collaborate and share experiences with your peers using our interactive, online program hub.
Unable to study online? If you are unable to access our online learning we can provide paper-based resources. You will still receive all the same support you need from our experienced trainers with correspondence throughout your study provided via phone, email or video calls through Skype.
Fees and funding
| Full Fee | Student co-contribution fee (Non-Concession)* | Student co-contribution fee (Concession)* |
| --- | --- | --- |
| $4,995 | $59* | $20* |
* This training is delivered with Queensland government Funding.
Payment Plan
A payment plan allows you to pay a regular weekly amount prior to completion of your course
Concession
Students will be entitled to pay the concession cost if:
Students hold a Health or Pension Card
Students are the partner or dependant of the person who holds the Health or Pension concession card
Students are Aboriginal or Torres Strait Islander
Students with a disability
Subsidised training
Higher Level Skills Funding
The Queensland government will pay an amount towards the cost of this course for eligible students and the student will pay a subsidised cost – the cost above.
To be eligible for a subsidised training place students must meet the following criteria:
An Australian citizen

permanent resident
temporary resident with necessary visa and work permits on the pathway to permanent residency
New Zealand citizen permanently residing in Queensland

Over 15 years of age
Have left school