Aged care workforce in the spotlight with Federal Budget
All of our clients in residential aged care or who provide home care services have been reporting shortages of quality staff for some time. They explain that they struggle to get the 'right people' in the door.
Not being able to secure enough staff suited to the job also means that their aged care clients are potentially not receiving the care they need.
"Our clients describe the 'right people' as those who have passion for the sector, empathy, meaning they can see through the lens of the client, fantastic communication skills, they are team players and they have a level of emotional resilience. "
And these, which qualify as transferable or soft are all human-centred skills we teach in our courses – and we believe that it sets us apart from other providers.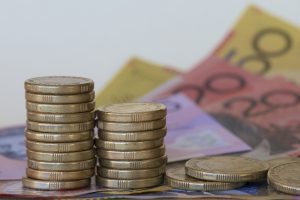 Solving for staff shortages
The recent Federal Budget announced a further 33,800 aged care workers to be trained over the next two years as part of a $500 million expansion of the government's Job Trainer program, which should go some way to help to alleviate the staff shortages.
With the increased focus on aged care by the Royal Commission's reports and the aged-care related announcements in the Federal Budget, we hope this increased profile will attract the right candidates, who not only have suitable personal attributes but they come with a high level of thinking. To support this, the government has pledged $9.8 million in the budget over two years from 2021-22 to extend the national recruitment campaign 
Additional, quality staff will be essential in meeting the benchmark flagged in the budget for aged care homes to provide at least 200 minutes to residents per day including 40 minutes with a registered nurse from 1 October 2023.
Other workforce related measures in the budget include
$228.2 million to establish a single aged care assessment workforce for residential care from October 2022 and for home care from July 2023
$105.6 million to introduce nationally consistent worker screening, register and code-of-conduct for all care sector workers including aged care workers
More for home care
Specifically in home care, a further 80,000 packages have been promised, to be made available over two years. Other initiatives include enhancing governance and transparency in the delivery of home care packages, better design for packages and providing additional respite services.
In addition, $91.8 million over two years from 2021-22 has been promised to support training of 13,000 new home care workers.
Training for the future
At Royal College of Healthcare, we are committed to delivering quality training via dedicated, passionate trainers who are focused on setting the learner up for success in what can be a challenging – but rewarding – profession. It really aligns with what we're about which is creating a caring and compassionate workforce to have a positive ripple effect into our societies.
For recent Royal College upskilling graduate Zacchary Hennings, the support of his trainer made a huge difference in his training experience:
"With Royal College, my trainer is amazing. She pushes me to make sure I get everything in on time. She's just a great help and I learn so much from her," says Zacchary.
For more information about our nationally accredited education and training, contact the team at Royal College.