5 signs you should work in aged care
It's safe to say we would all prefer to work in a job that doesn't feel like you're working at all. Those jobs that make you think 'I can't believe I actually get paid to do this'. And while we can't all be paid to take long walks on the beach or watch Netflix, we can definitely all make career path choices that are a good match for our individual traits.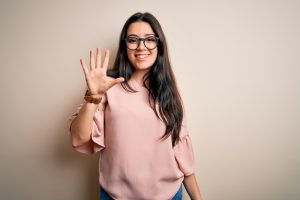 If you're finding it hard to feel inspired at work and you have wondered which direction to steer your career in next, try thinking about what you're suited to. When seeking out satisfying employment, it can help to consider what you're good at and what you enjoy, even in your day to day life. Here are some signs to look for that just might mean you could thrive in an aged care career.
1. You love being around people
If the term 'people person' is commonly thrown your way, chances are you like being around people. While some people find other people's energy can take it out of them, you thrive on the company of others. The majority of aged care roles involve being around others and creating meaningful connections with them. Being a person who is good at having a chat and loves to hear or share a story will take you far in aged care.
2. Patience is one of your notable qualities
Providing care for those who need it most can require patience. Patience helps us to accept people and stay calm in the face of potentially frustrating situations. Many people in aged care may not be as fast-moving as they once were, and they may have various needs that mean you need to be flexible. If patience is an area of strength for you, consider a job as a personal care worker in residential or community care and explore all that an aged care career has to offer.
3. You're the most organised person in your group
Are you the master of schedules and making dates for everyone? Do you friends look to you for the next plan? Do you love to research the latest fun thing to do? A role in leisure and health in aged care like an activities coordinator or lifestyle team leader means you get to do this for a job! Take the time to get to know those in your care and design lifestyle care plans that empower ageing individual and enrich their lives. You will research what's available to suit their needs and passions to help improve wellbeing and sense of connection, creating strong bonds in the process.
4. Helping others is second nature
Do you frequently find yourself ready to help someone in need? From helping the neighbour carry their shopping in, to putting your hand up at the local fundraiser, if acts of kindness for others is just part of who you are, an aged care role will definitely make a fulfilling career path for you. In this sector your job will centre around improving the lives of the most vulnerable members of the community. From helping them get dressed and enjoy their meals, to getting them out and about and ensuring they get the medication they need, aged care workers help others for a living.
5. Empathy is your strong suit
Empathy is an admirable human trait and one that ensures you are able to connect with the feelings and experiences of others. Empathy means you can put yourself in someone else's shoes and really understand what they might be going through. Working as an aged care professional, this is highly valuable. Empathy is a solid foundation on which to provide truly compassionate care to those who really need it and deserve it. Growing older and getting used to your changing abilities or needs, including the need for assistance, can be challenging, and an aged care worker with empathy can provide genuine care from the heart.
How to get started
Ready to put your natural talent to good use in a rewarding aged care career? You could be earning a living being your compassionate, patient, organised self in no time.
Make a start in an aged care career with a Certificate III in Individual Support. Within around 12 months you will be a fully qualified aged care worker, kicking off your career in a role such as:
Residential care worker
Provide physical care and emotional support in a clinic, hospital or residential care facility, and helping elderly individuals with their day-to-day tasks.
Home care assistant
Deliver similar care but in a home environment for ageing individuals who want to continue to live at home and need support in maintaining a level of independence.
Lifestyle program coordinator
Develop programs of activities for older clients that works in tandem with care plans and individual preferences.
Practical placement is incorporated into the course, so you will gain vital hands-on experience that will have you graduating confident and capable as a carer. Best of all, many learners end up receiving an offer of employment during their placement!
Once you've entered the growing aged care sector, there are plenty of opportunities to upskill and take your aged care career where you want to go.
Want more insights? Check out our top tips for working in aged care.
Let's get started! Get in touch today to kickstart your career in aged care.