Fun ways to create memories in Queensland for those aged 65+
As aged care workers, your job is to take care of, not only the physical but also the mental and emotional needs of your clients. One way of doing this is by helping your clients to create new and fun memories.
There is no shortage of activities in Queensland for over 65s, but to save you the time we have four ideas for you. These are great ways to create opportunities for those aged 65+ to enjoy themselves, make happy memories and even reflect on memories of their younger days.
Head out for ice cream: Sometimes all you need is a sight, sound or taste to take you back to the best times in your life. Ice cream at the local gelato shop is a fantastic way to help your clients reminisce on their childhood memories and create new ones too.
Go for a beach walk: Queensland is home to some of the world's most beautiful beaches. People travel hours, even days to visit. Residents of Queensland are lucky enough to find this beautiful paradise a hop, skip and jump away. Take advantage of this by taking your clients to the beach for a relaxing beach walk. While you're at it, grab some fresh fish and chips from the local shop!
Attend the Commonwealth Games: In early 2018, the Commonwealth Games are coming to the Gold Coast. Running from the 4-15 April next year, now is the perfect time to plan a getaway to the Gold Coast to enjoy a world-class sporting event. With over 70 nations and territories competing in the games, it'll be a great chance to create once in a lifetime memories. Find out more here: https://www.gc2018.com/tickets#home.
Visit the 50 Plus Centre: What better way to create memories than making new friends and trying new activities? If your client is a resident of South East Queensland and is over 50 years of age, they may be eligible to become a member of the 50 Plus Centre. Membership is free and provides you with access to a range of low- cost activities including bridge, ballroom dancing, embroidery classes, yoga and art classes.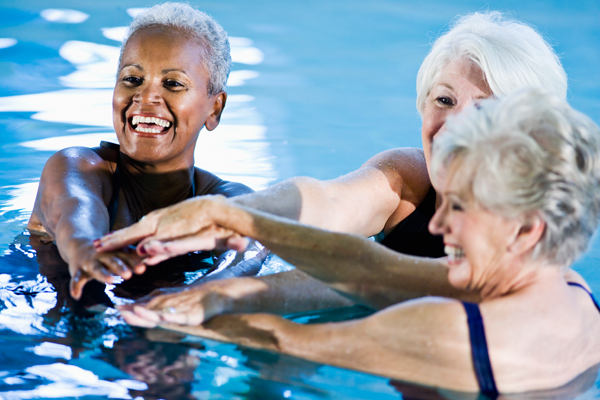 Growing older doesn't have to mean no more fun. Guiding your aged care clients to find enjoyable ways to spend their time is one of the most rewarding parts of working in aged care. With a range of activities in Queensland for over 65s you can help older Australians find fun and enjoy life.